In this ever increasing 'mobile friendly' world, gone are those days when enterprises functioned only on single platforms and underwent mobile apps development. The world is now moving towards multiple platforms wherein it can support phones, tabs, smart watches, IoT devices and much more. Hence, arises the need of this novel concept 'Cross Platform Mobile Apps Development' that is implemented to support a variety of environments, platforms and device types. Enterprises now need tools that develop solutions for a continually increasing number of platforms and devices.
Be it any size, small, medium or large, companies are now moving in for a mobile driven enterprise, including access of devices to their employees for increased productivity and profitability. This calls for an urgent need to develop and deploy cross platform mobile apps with tools that are robust, competitive, swift and reliable. As per Gartner, there will be a rise of over 20 million enterprise apps to be developed by 2018.
Some of the most popular Cross Platform Mobile App Development tools, in the market are Xamarin, Oracle, Telerik, PhoneGap, Kony, SAP, Sencha, Appcelerator and many more.
Why is Cross Platform Mobile App Development Getting Increasingly Popular?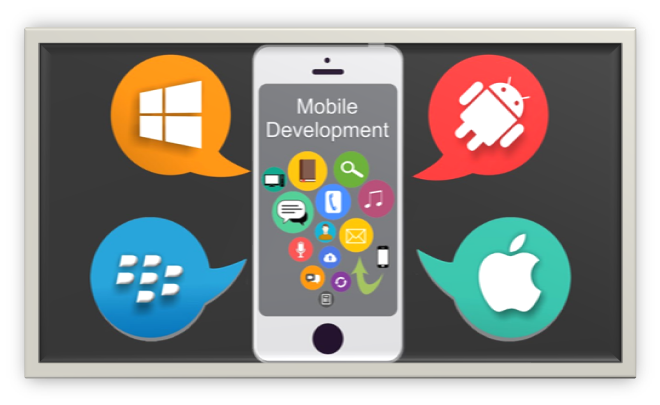 With numerous benefits added to its kitty, cross platform mobile app development has been in the news always for its likeable and simplistic implementation angle. No doubt, there are certain very obvious reasons behind the same such as:
Irrespective of mobile device types, development can be easily done
Cost effectiveness owing to learning a single development tool rather than many
Capability to instantly deliver apps sufficing needed requirements through fast development
Potentially quicker to develop a cross platform mobile app
Uses one code base and customizes for multiple platforms instead of creating a new codebase for each platform
Updates to your cross-platform app would, obviously, be instantaneously synced across all platforms and devices
Increase in reaching out to a larger audience because of the flexibility in increasing number of platforms and devices
More audience, better and easy it is to market your product
Because it's a single code running everywhere, it becomes easy to maintain a standardized look and feel of the cross platform mobile app.
How Best to Choose the Most Befitted Cross Platform Mobile App Development Tool?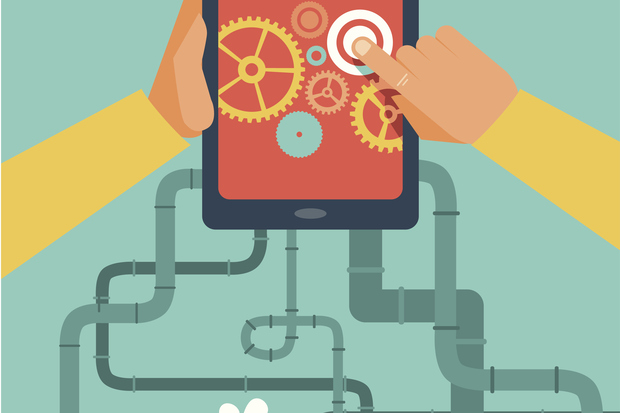 • Type of requirement
A variety of cross platform mobile development tools have various specialties. Few of them look at entertainment and gaming, few look at business security and few others look at the end result and let you choose the tool that you wish to. Based on the nature of the requirement, the cross platform tool has to be chosen.
• Budgeted Cost
In most enterprises, the cost factor plays an important role while choosing the apt cross platform mobile app development tool. When it comes to spending a restricted amount, the best choice would be to go in for an open source tool like Apache Cordova with HTML5.
• Size of the organization
The very first consideration while choosing the tool is the size of the enterprise. If it is a small one, what is important is the tool should be implemented swiftly without much dependency on huge project schedules. What matters is quick deployment and value addition to the employees. In case of middle size ones, mobile devices would be varied types and hence it would be better to choose a cross platform tool that would support a mix of such environments. When it comes to large sized enterprises, the requirements are much detailed and complex, with third party integrations and security being prime concerns. Such systems have to be handled by an amalgamation of tools, wherein there is an intelligent mix of both native as well as cross platform mobile app development.
• Multiple mobile platform support
In case of a scenario where there are multiple mobile platform to be supported, it is always better to choose a tool which is capable enough to withstand this complexity and that has to be a cross platform one.
• Look and Feel of the App
It is important to identify what all considerations are to be kept in mind while designing the look and feel of the app to be developed. Amongst the bunch of tools, there are some which take utmost care while designing the app and hence that is where we should be careful in choosing the right one. Also, the changes in the UI/UX should not hamper the performance of the mobile app.
• Level of security
Enterprises wherein security is a major concern, it is wise to go in for cross platform development for smaller systems and native tools for high end configurations.
No matter whatsoever platform you choose, be it native or cross platform, the most important aspect is the fulfilment of your requirements through the implemented app which has be innovative, interactive, simplistic and robust. Mobile app development is a tough task as it involves a multitude of parameters around it, contributing to the app's success. Hence it is imperative that whatsoever cross platform tool you choose, needs to consider all the features and requirements and come up with the desired solution.
Please visit www.valueedgesolutions.com and Request a Quote/Proposal for developing Your Mobile Applications.